Halfpap Photography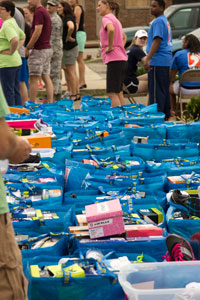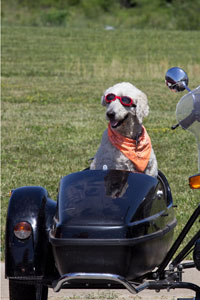 Photojournalism would better describe what we do. We are at your events to document the moments. Be it a community event like the Kinship Family Fair*, or a fund-raiser at the Montgomery County Bark Park*. Our goal is to capture the special moments for you.
You can hire us for the event, or we can arrange other ways for you to have us there. We love to work with Non-Profits, and find ways to promote a cause, and help you get your message out.
Some other events we have captured -
Pow Wow at Sunwatch
Heritage Days at Wartinger Park
---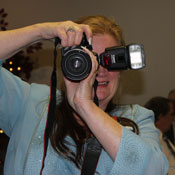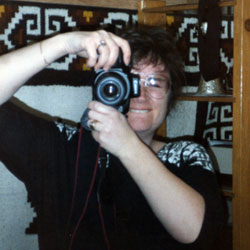 Back in the 1980's I trained as a photographer (left). We lived in a town that was primarily an Air Force base, so I started by photographing military families. Living far from home, their families didn't know what life was like. So I would follow them around for a day with my camera. Capturing a day in their life for them to share with their families back home.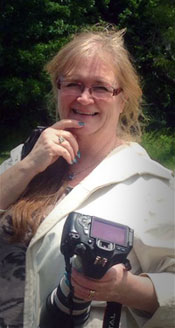 If you would like to share some time with me (at right more recently), and let me and my camera into your day, 'shoot' me an email - Annemarie Halfpap, annemarie@halfpapphotography.com
Check out more of my work on flickr
* Kinship Family Fair is an event through the Kinship Caregiver Coalition. The Annual Bark Park Bake Sale is a fund-raiser for the Montgomery County Animal Resource Center's Tiny Tim Fund.
Last updated on July 27, 2017 by Halfpap Web Designs
a subsidiary of Half-Pint LLC